Dry Storage (DC) CONTAINERS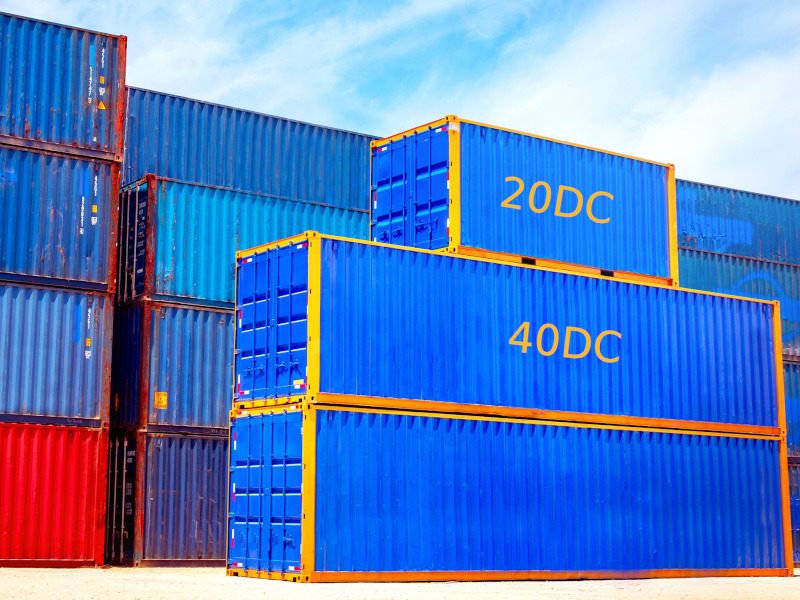 Standart DC (Dry Cargo) containers one of the most commonly used in international transportation of ocean/road or railway freight. More than 90% of goods shipped by sea are loaded in DC containers.
Made from corten steel, containers is predominantly in 20ft or 40ft lengths and has loading doors at one end.
It is also a good technical means for temporary storage of goods or any items that are in transit or have arrived at the place.
For transportation of "dense" or heavy cargo of small size, 20-foot containers are more suitable; For transportation of light, but bulky cargo - 40-foot standard containers;

In table below, you can find full specification dry cargo containers.
Please note: The specifications containers vary depending on their particular manufacturer. Should you have special equipment-related requirements for your shipment, we kindly ask you to contact one of our customer service representatives.
20ft

40ft

Metric

Imperial

Metric

Imperial

Tare Weight
2.330 kg
5.136 lbs
4 000 kg
8.818 lbs
Available Load
21610 kg
47641 lbs
26480 kg
58378 lbs
Maximum Gross Weight
30480 kg
67197 lbs
30480 kg
67196 lbs
Cubic Capacity
33.1 m3
67.5 m3
Internal Length
5.898 m
19.32 ft
12.032 m
39.46 ft
Internal Width
2.352 m
7.70 ft
2.352 m
7.70 ft
Internal Height
2.385 m
7.85 ft
2.385 m
7.85 ft
External Length
6.058 m
19.84 ft
12.192 m
39.99 ft
External Width
2.438 m
7.97 ft
2.438 m
7.97 ft
External Height
2.591 m
8.49 ft
2.591 m
8.49 ft
Door Opening Width
2.340 m
7.67 ft
2.340 m
7.67 ft
Door Opening Height
2.280 m
7.48 ft
2.280 m
7.48 ft
Euro-pallets count
11 in one tier
25 in one tier
Standard-pallets count
10 in one tier
21 in one tier