Refrigerated (REF) CONTAINERS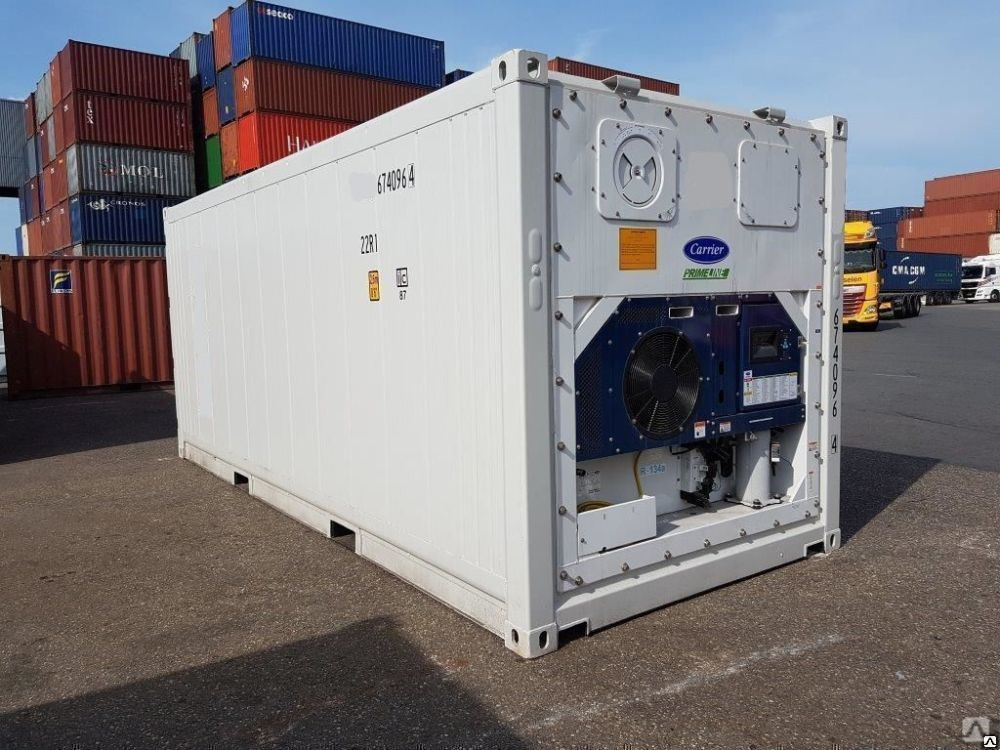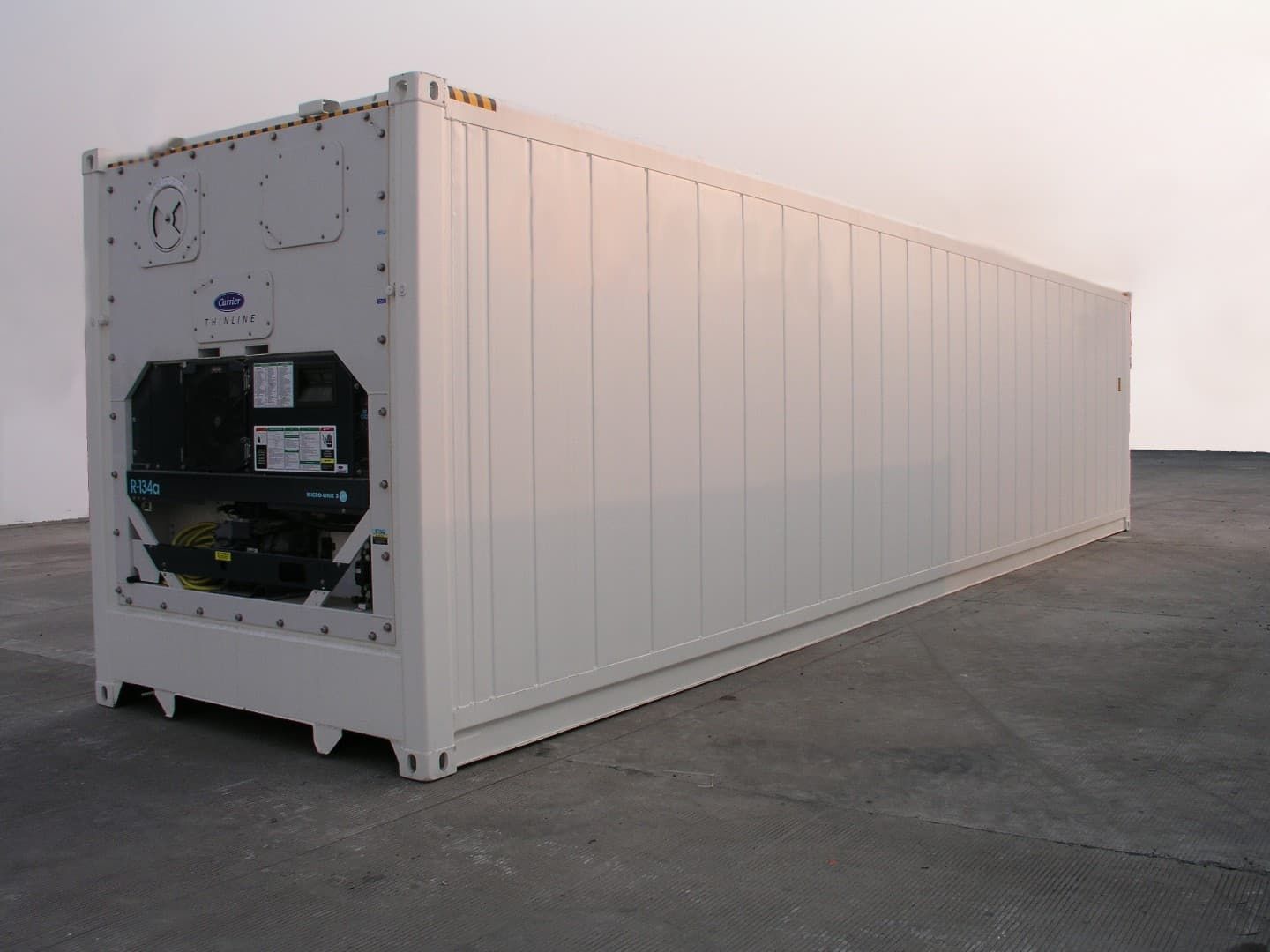 Refrigerated containers (REF) are designed for transportation dairy products, meat, fruits, flowers, pharmaceutical and other goods that must be transported at a constant temperature above or below freezing point.

While a reefer will have an integral refrigeration unit, they rely on external power, from electrical power points ("reefer points") at a land-based site, a container ship or on quay.
When being transported over the road on a trailer or over rail wagon, they can be powered from diesel powered generators ("gen sets") which attach to the container whilst on road journeys.
Refrigerated containers are capable of controlling temperature ranging from −65 °C (−85 °F) up to 40 °C (104 °F).

Some reefers are equipped with a water cooling system, which can be used if the reefer is stored below deck on a vessel without adequate ventilation to remove the heat generated.
Water cooling systems are more expensive than air current ventilation to remove heat from cargo holds, and the use of water cooling systems is declining. Air cooling and water cooling are usually combined.

In table below, you can find full specification refrigerated containers.

Please note: The specifications containers vary depending on their particular manufacturer. Should you have special equipment-related requirements for your shipment, we kindly ask you to contact one of our customer service representatives.
20ft

40ft

Metric

Imperial

Metric

Imperial

Tare Weight
3325 kg
7330 lbs
3700 kg
8157 lbs
Available Load
23675 kg
52194 lbs
25000 kg
55115 lbs
Cubic Capacity
28 m3
58 m3
Internal Length
5.506 m
18.06 ft
11.207 m
36.43 ft
Internal Width
2.304 m
7.56 ft
2.246 m
7.36 ft
Internal Height
2.602 m
8.537 ft
2.183 m
7.16 ft
External Length
6.058 m
19.84 ft
12.192 m
39.99 ft
External Width
2.438 m
7.97 ft
2.438 m
7.97 ft
External Height
2.896 m
9.50 ft
2.591 m
8.49 ft