Tank (TC) CONTAINERS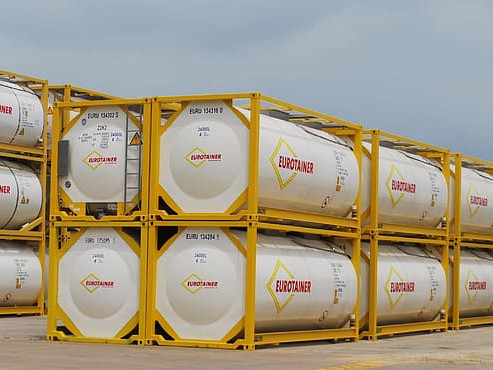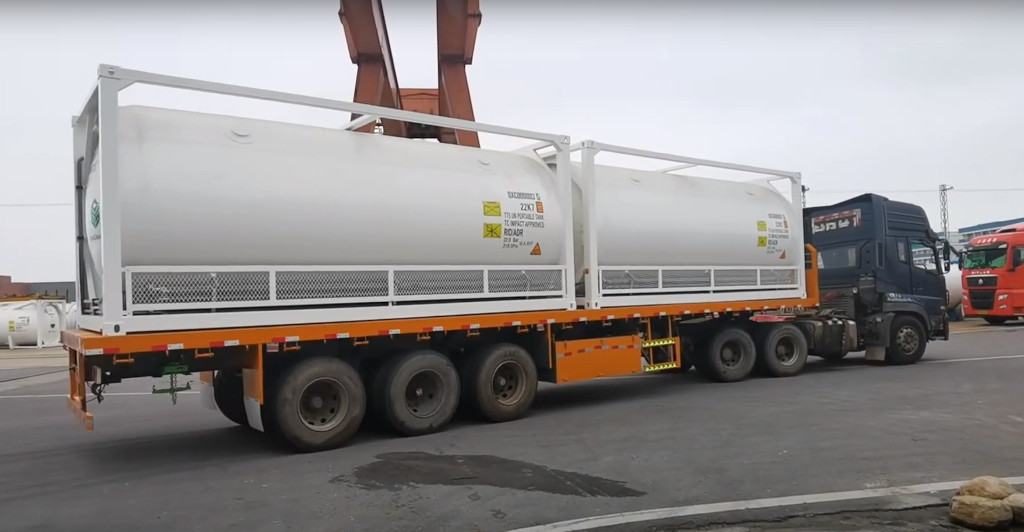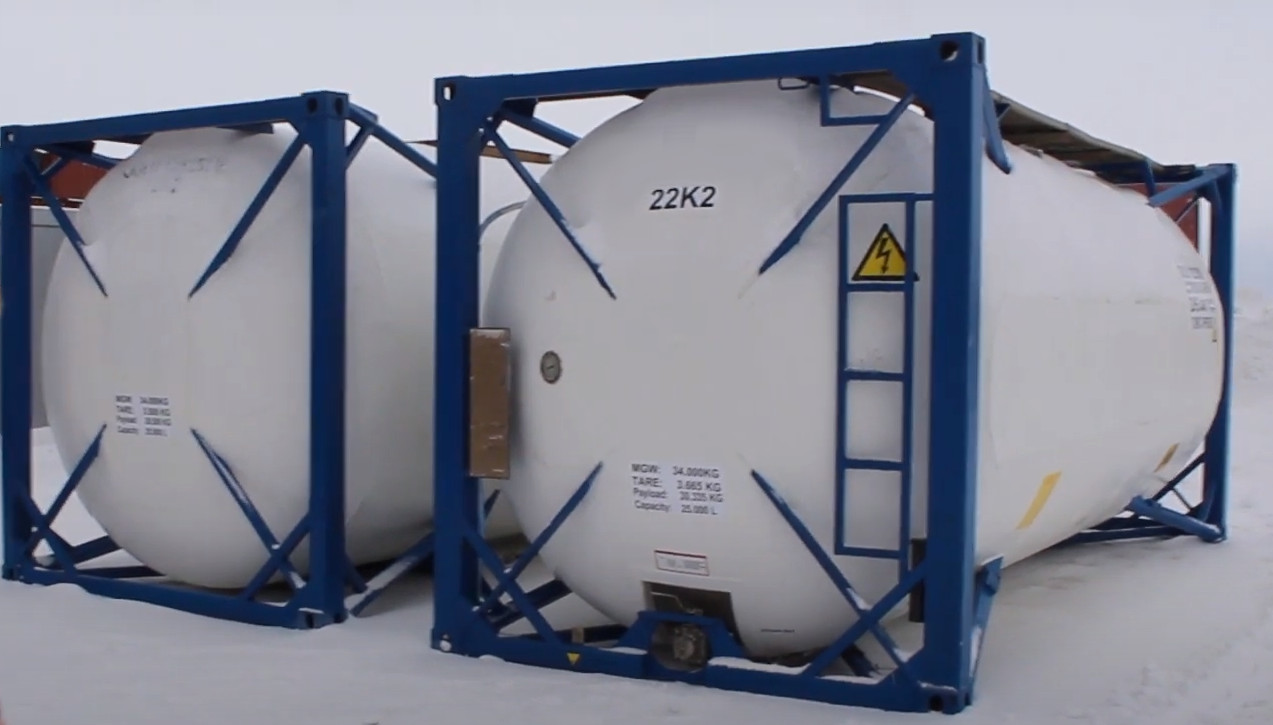 Tank containers (TC) is widely used in the petrochemical, chemical, food, electrical, gas and nuclear industries. TC has excellent performance in terms of safety, reliability and environmental protection.

It is made up of stainless steel covered and insulated with a layer of either polyurethane or aluminium.
Tanks made of stainless steel typically have better usage, i.e., approximately two years of shipping corrosive materials than those made of aluminium.

Various tank containers are depending on the usage. These tanks have various applications which are explained in the table below:


| | |
| --- | --- |
| Container Type | Usage |
| Fuel tank | For transporting gases. |
| Storehouse tank | To ship grains and powders |
| Reefer tank | This has the capacity to cool the item to be shipped |
| Food-grade tank | It is a standard tank container which can only ship food items |
| Swap body tank | Swap body tank normally has a bigger cubic limit than standard ISO containers making them ideal for moving extremely lightweight cargoes. |
| Baffle Tanks | Warming frameworks including steam, warm water and thermostatically controlled electrical warming or cooling can be included in this tank container. |
| Lined Tanks | They are intended for the transport of both pure or exceptionally destructive items. This sort of tank is lined and have extra security frameworks. |
| Heated Tanks | To ship items that must be kept hot or warm during the transport. |
Around 95% of tank containers have 20ft dimensions despite the fact that they come in other sizes, including 10ft, 30ft, 40ft, and 45ft containers. In table below, you can find standard ISO Tank Container Specifications

Please note: The specifications containers vary depending on their particular manufacturer. Should you have special equipment-related requirements for your shipment, we kindly ask you to contact one of our customer service representatives.


| | | | | | | | |
| --- | --- | --- | --- | --- | --- | --- | --- |
| Capacity | Gross Weight | Tare Weight | Payload | Steam Heating Coil | Max. Cargo Temp. | Test Pressure | Working Pressure |
| 21,000L | 36,000kg | 3,650kg | 32,350kg | 8m² | 120°C | 6.00 BAR | 4.00 BAR |
| 24,000L | 36,000kg | 3.900kg | 32,100kg | 8m² | 120°C | 6.00 BAR | 4.00 BAR |
| 25,000L | 36,000kg | 3,730kg | 32,270kg | 8m² | 130°C | 6.00 BAR | 4.00 BAR |
| 26,000L | 36,000kg | 4,060kg | 31,940kg | 8m² | 130°C | 6.00 BAR | 4.00 BAR |
20ft

40ft

Metric

Imperial

Metric

Imperial

Tare Weight
4190 kg
9237 lbs
11800 kg
26014 lbs
Available Load
26290 kg
57959 lbs
22200 kg
48942 lbs
External Length
6.058 m
19.87 ft
12.192 m
39.99 ft
External Width
2.438 m
7.97 ft
2.438 m
7.97 ft
External Height
2.59 m
8.49 ft
2.62 m
8.59 ft