Open Side (SD DC) CONTAINERS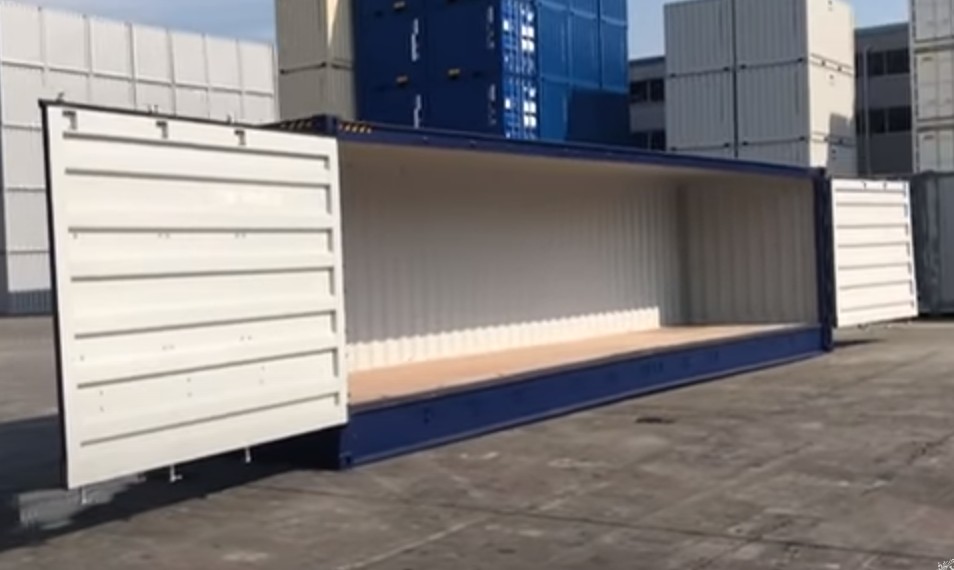 Side Door Opening containers are very similar in appearance to the standard DC, but have the doors that can be opened completely on the side, which allows for wider loading of materials, ideal for shipping vegetables. In table below, you can find full specification dry cargo containers.

Please note: The specifications containers vary depending on their particular manufacturer. Should you have special equipment-related requirements for your shipment, we kindly ask you to contact one of our customer service representatives.
20ft

40ft

Metric

Imperial

Metric

Imperial

Tare Weight
2.380 kg
5.247 lbs
3.860 kg
8.509 lbs
Available Load
28100 kg
61950 lbs
26620 kg
58687 lbs
Maximum Gross Weight
30480 kg
67197 lbs
30480 kg
67196 lbs
Cubic Capacity
33.1 m3
67.5 m3
Internal Length
5.898 m
19.32 ft
12.032 m
39.46 ft
Internal Width
2.352 m
7.70 ft
2.352 m
7.70 ft
Internal Height
2.385 m
7.85 ft
2.385 m
7.85 ft
External Length
6.058 m
19.84 ft
12.192 m
39.99 ft
External Width
2.438 m
7.97 ft
2.438 m
7.97 ft
External Height
2.591 m
8.49 ft
2.591 m
8.49 ft
Door Opening Width
2.340 m
7.67 ft
2.340 m
7.67 ft
Door Opening Height
2.280 m
7.48 ft
2.280 m
7.48 ft
Side Door Opening Width
5.8 m
19.02 ft
11.96 m
39.23 ft
Side Door Opening Height
2.3 m
7.54 ft
2.6 m
8.53 ft
Euro-pallets count
11 in one tier
25 in one tier
Standard-pallets count
10 in one tier
21 in one tier