Flat Rack (FR) CONTAINERS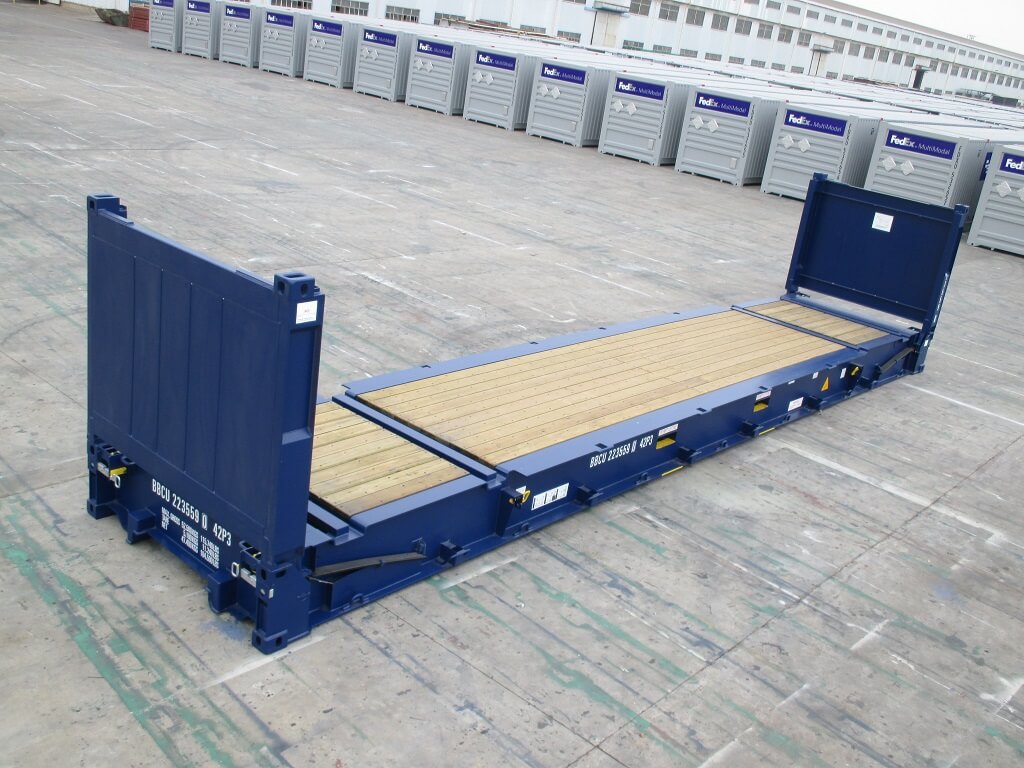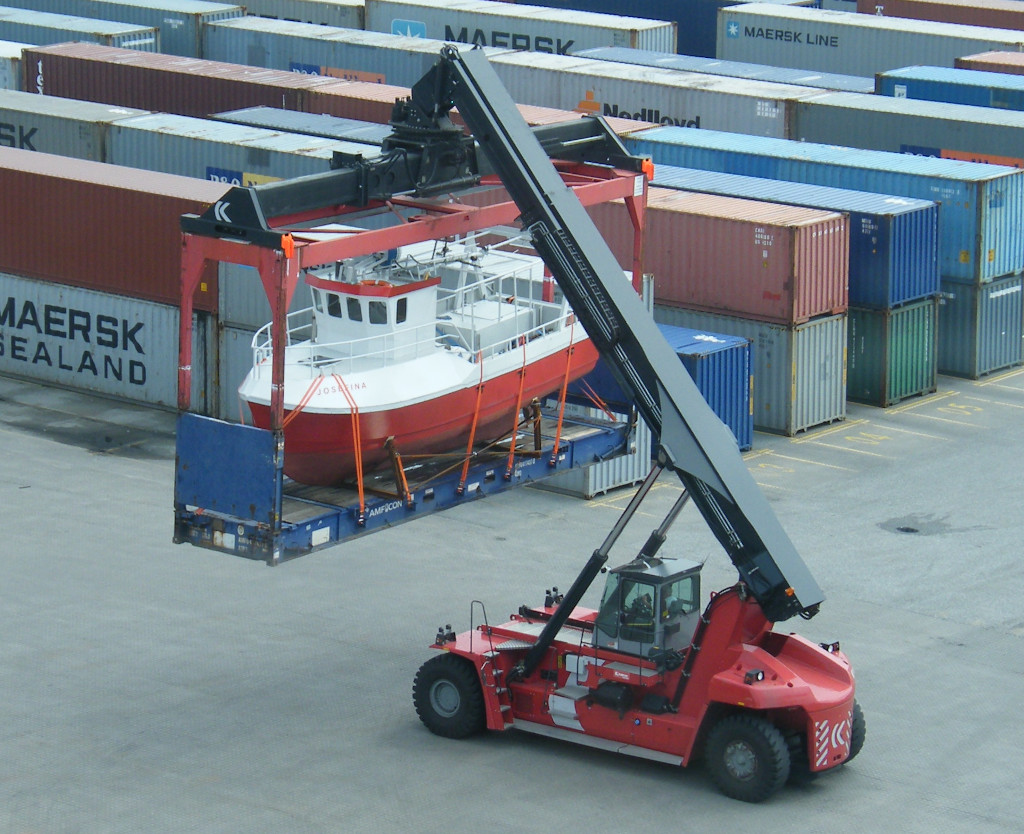 A FR (Flat Rack) container is just like any other container, except that it is missing two side walls and does not have a roof. It consists of a steel frame, wood floor and two end walls, which may either be fixed or collapsible.
FR containers is used for transporting or storing cargo with a unique dimensions.
As the name implies, the container is flat and cargo can be loaded either from the sides or from the top.
Cargo such as trucks, yachts oversized vehicles, boats, cranes, turbine blades, ship propellers, generators, large engines, construction equipment, are loaded mostly on the flat rack container.
Flat racks most commonly come in 2 sizes: 20 feet and 40 feet. The choice depends on the size of the cargo.

There are two main types of flat rack containers based on their design and support:

- Collapsible FR;
- Non-collapsible FR;

The collapsible flat rack has walls at either end that can be flattened down when not in use. For this, they can either be detached or folded down on to the base of the container. These units are very easy to store since they have no vertical height. An interesting fact is that when stacked in the collapsed manner, nearly 4 flat racks occupy the space of a single standard container!

Non-collapsible flat racks have solid walls that cannot be removed. They are much stronger and structurally stiffer than collapsible variants.

In table below, you can find full specification flat rack containers.

Please note: The specifications containers vary depending on their particular manufacturer. Should you have special equipment-related requirements for your shipment, we kindly ask you to contact one of our customer service representatives.
20ft

40ft

Metric

Imperial

Metric

Imperial

Tare Weight
2.750 kg
6.063 lbs
4 900 kg
10.802 lbs
Available Load
31250 kg
47641 lbs
45100 kg
58378 lbs
Internal Length
5.612 m
18.41 ft
11.656 m
38.24 ft
Internal Width
2.227 m
7.31 ft
2.208 m
7.24 ft
Internal Height
2.213 m
7.26 ft
1.955 m
6.41 ft
External Length
6.058 m
19.84 ft
12.192 m
39.99 ft
External Width
2.438 m
7.97 ft
2.438 m
7.97 ft
External Height
2.591 m
8.49 ft
2.591 m
8.49 ft